When it comes to kinks, the notion of spanking can be a bit complex. On one hand, the notion of being spanked can be really sexy. On the other, it's a little scary. Trust is huge for any kink that includes the potential to inflict pain or injury.
Let's be honest. There's also another 'other hand'. There's something humorous about the idea of being spanked or paddled. Think of any movie you've ever watched that poked fun at BDSM. Chances are, spanking was the center of the gag.
In spite of all this ambivalence, paddling and other forms of corporal punishment are big turn-ons to many people. If you've decided to pursue your pleasure this way, good for you! To maximize your enjoyment, you'll want to pick out the best paddle, whip, or tickler for your desires.
Bondage Toys
When you're ready to purchase your first toy for impact play, you may be a bit overwhelmed. You have dozens of choices. That's because there are so many sensations you can experience during spanking play.
Different toys can enhance these experiences. Before you make any decisions, here are some of the Best Bondage Toys, Spanking Paddles & Whips.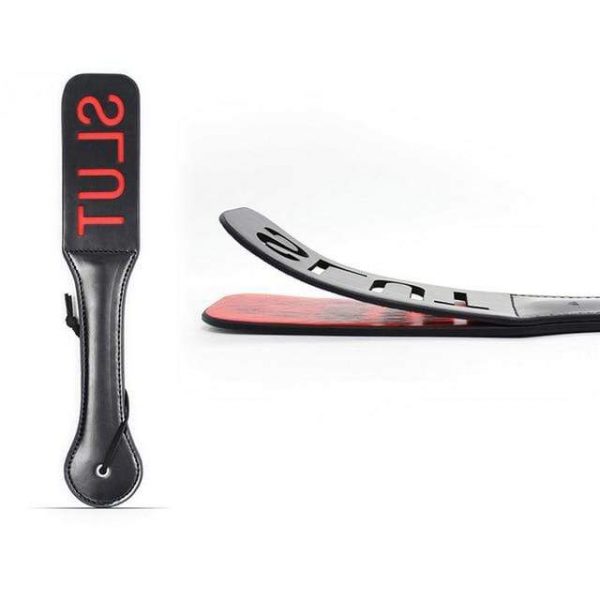 Paddles And Slappers
Paddles and slappers provide wide coverage and a 'slapping' sting. A paddle may be made of wood, leather, or other material. It is flat with a handle, and a wider spanking surface.
Slappers are more flexible. They are usually made from nylon and leather. A slapper is doubled over so the material slaps against itself.
The intensity varies according to the material of the paddle, and how it's used. A light-weight balsa wood paddle will create a more playful experience. A heavy leather-bound slapper will result in more intense pain. If you want to move up from hand spankings to something kinkier, a paddle or slapper could be perfect for you.
Whips
A whip is a long strip of braided leather with a handle. Let's be very clear. Whips are an advanced BDSM toy. If you choose this, please practice, and be sure you can handle your whip properly. You can draw blood or leave a scar. That said, people who enjoy whipping/being whipped enjoy the intensity of the experience.
People who enjoy the idea of adding a bit more pain without the potential danger of a whip should consider a flogger. These produce intense pain, but allow a bit more control. Again, caution is advised. Read through my BDSM tips for beginners for safety advice before getting kinky.
Feather Ticklers
If you are turned on by a lack of control, but not pain take a look at feather ticklers. Instead of giving themselves up to being spanked or flogged, the sub allows themselves to be teased and titillated with a feather tickler. That's a cluster of feathers attached to a wooden or leather handle.
Best Sex Toys For Spanking
So, which toys are best for you? Ideally, you'll select one that produces the experience you and your partner want to enjoy. Remember that durability and aesthetics are important too. Great news! The products listed below are made of quality materials, and well-loved by the customers who've given them a try.
Best Sex Whips
Are you interested in giving or receiving a deliciously painful experience? If so, these whips, paddles, and floggers will be right up your alley. Goes right along with your BDSM gear, in fact no collection is complete without it.
The Slapper
This is a great, back to basics toy. Think of this as a dual-sided paddle. It's easy to use. It's easy to control the level of intensity. Best of all, the sound it makes is absolutely delicious. The slapper is an amazing introductory toy for less than 20 dollars.
Please, Sir Flogger
This silver-grey flogger was inspired by the popular novel, 50 Shades of Grey. The metallic grey here is aesthetically pleasing. Enjoy the view as it captures the light in the room. The Please Sir flogger produces intense pain, and wonderful welts.
Heart Flapper Whip
This is a riding-crop style whip. It has a long handle, flexible stem, and a faux leather heart at the end. Yes, if you spank your partner hard enough, this will leave a heart-shaped mark on their skin. The Heart Flapper Whip is a fun toy that costs less than 15 dollars.
Best Ticklers
Don't underestimate the amount of tortuous, sexual pleasure you can inflict with a simple, feather tickler. These go great with an Under the Bed Restraint System because you know you won't have to worry about inflicting pain, the punishment is a tickle which is highly erotic in my opinion!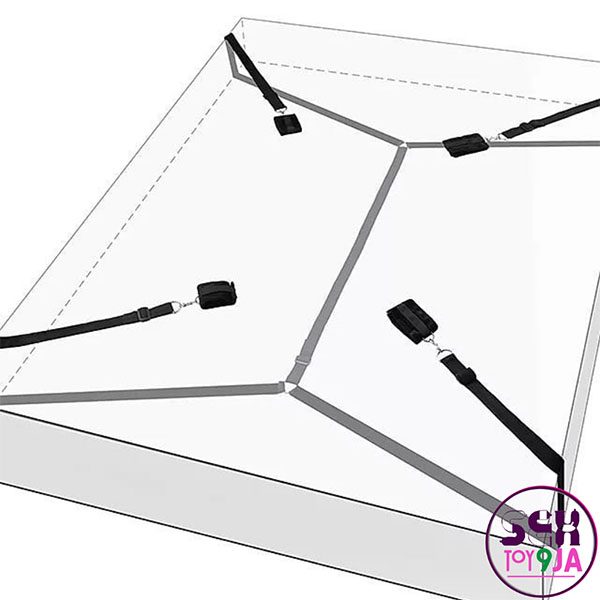 Feathered Slapper
The Feathered Slapper combines pain with tickling pleasure. One end of the toy is a soft, feathered tickled. The other is made for striking. This is perfect for building up intensity during kink sessions.
Tease Feather Tickler
Here's another toy inspired by 50 Shades of Grey. This time, we present a beautifully crafted feather tickler. Imagine using the Tease Feather Tickler to bring your partner to the brink of climax, over and over again.
How to Use Bondage Toys Safely
It's so important to approach spanking play with safety in mind. Start with the following rule in mind: 'Everyone involved in play has the right to stop at any time, and they may opt to not begin at all.'
Next, everyone should communicate their desires and expectations. This conversation should include talk about safe words, objects that are allowed, level of intensity of the spanking, and aftercare.
Here are some other safety tips to keep in mind:
Only spank or slap areas that are fleshy.
Avoid striking the spine, back, stomach, chest, or the head.
Communicate with the person being spanked about any emerging welts or other injuries. Some people do not want any sort of marks left.
Choose safe words that cannot be confused attempts at role-play.
Start gently and increase intensity slowly.